Our Services
Cleaning and Chimney Inspection – Residential and Industrial Boilers – Supply and installation of Parts – Seismic Restraints – Wagener Wood Fires Agent
Cleaning and Chimney Inspection
Chimney Cleaning for all types of flues, including difficult roofing situations using state of the art brush systems.
Residential and Industrial Boilers
Cleaning and Maintenance of Residential and Industrial Boilers.
Wood Burner Inspections
We do a visual inspection as part of all cleaning jobs to make sure your Heating System is Safe and Efficient. We can issue durability certificates for wood fires.
About Us
Serving Marlburians - Browns Chimney Services - Prompt and Efficient Service
As an established family business Browns Chimney Services have been serving Marlburians catering to the ever changing heating needs of our community.
By using the latest innovations in chimney cleaning with adaptive brush technology and tried and true qualities of punctuality and good old fashion service with excellent advice.
Browns Chimney services have had as our goal keeping our clients Safe and Warm over the colder months.
After each clean we do a visual inspection to ensure your woodburner is efficient and safe – for your peace of mind.
We even remove the ash. We carry a large array of parts and can fix any defects that are found. We also do Industrial and residential boilers and Seismic restraints.
Proudly certified member of the NZ Home Heating Association.
NEED TO KNOW MORE

ASK YOUR NEIGHBOUR

They probably know us!
Our work is done to the highest standards

We turn up on time

Your Safety is our focus

We always clean up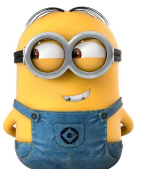 I am the Manager of Browns Chimney Services Limited, we have had over 40 years' experience with all types of log fires and heating systems from the cleaning through to repairs and maintenance as well as installation. We are a local family owned business and we value your business and will honour the trust you have placed in us. We'll make firm appointments giving you a day and time. We take pride in doing the job properly, and recommend that you have them cleaned annually so that if any parts, bricks etc. that need replacing, this will ensure a safe, warm winter for you and your family.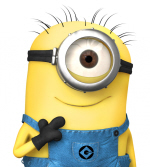 I have worked for Greg and Robyn for some 20 years, I am their son-in-law. I have similar work ethics to Greg in that you as a customer are very important to us and you can rely on me to be honest and reliable when caring for your property and heating requirements. With being in the industry for 20 years I'm fully qualified to give the right advice to your heating needs and if there are any defects or repairs needed we will notify you of these so that you have a safe and efficient heating appliance and peace of mind.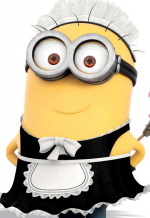 I am the friendly voice that you hear on the end of the phone. Robyn has a vast knowledge of the heating industry and can put your mind at ease. Robyn will book you in for the cleaning giving you a time and day so that you know when we are coming, also any advice on repairs that may concern you.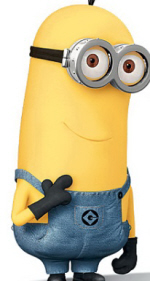 I am Greg and Robyn's Son, I have taken over the sales and installation side of the business and go under the name of Veda Heating. I have been in the industry now for some 25 years. I am a member of the New Zealand Home Heating Association and are a qualified installer. I can come to your home and give advice on the best log fire for your home and where it would be most effectively positioned, I also take care of your building consent installation requirements so that you have complete trust and peace of mind when it comes to your heating requirements. Since the earthquakes in 2013 we have repaired and replaced a number of log fires and chimneys to help people out of this difficult period. My contact details can be seen above, please feel free to contact me personally.
Our Latest Stuff
Additional Services We Provide
Browns Chimney Services proudly introduce Rodtech Powerbrush "ITS NOT CLEAN UNTILL ITS RODTECH CLEAN" Improve efficiency, easy to use, hard wearing – the Rodtech Powerbrush series have been winning awards for years, now finally in New Zealand.  Contact Greg below for friendly sales, service and advice on how to get the most from this Read more about RodTech Powerbrush Systems Arrives in NZ[…]
Wagener Fairburn Treat yourself to delicious Home Cooking, generous supplies of Hot Water and Winter Warmth with a Slow Combustion Solid Fuel Cooker by Wagener Treat yourself to delicious Home Cooking, generous supplies of Hot Water and Winter Warmth with a Slow Combustion Solid Fuel Cooker by Wagener. The Wagener Fairburn gives you a Read more about Woodranges · Stoves · Wood Fires · Hot Water Heaters[…]
Previous
Next
Contact Us
We would love to hear from you